What Is Alcohol Rehab?
Alcohol rehabilitation or rehab for short attempts structured programs with the suitable therapeutic aid from expert physicians to rid the alcoholics of their addiction. Almost all rehab centers feature both inpatient and outpatient treatment facilities. Inpatient facility is the right choice for those who have severe addiction problems and need round the clock assistance. The outpatient facility is meant for those who are not severely addicted or those who drink moderately. Though even hardcore addicts will not opt for inpatient treatment programs, it is for one of the family members or loved ones to convince them to be a part of the program.
How do I find alcohol rehab in my area?
Before locating an alcohol rehab center in your area you need to decide on the type of treatment that suits you best. Once you finalize on the type of treatment you need to ensure if the rehab center in your area includes such a program in its list of treatments. The web is the best method of finding alcohol rehab center in your area.
How much does alcohol rehab cost?
There are a wide variety of alcohol rehab programs and again these treatments can be customized to suit the individual's requirement. Even in the same facility there is no fixed cost for treatment. Initially the center would charge an intervention, counseling sessions and an inpatient stay. During this period you will be detoxed. The very first assessment that may also include certain tests may cost anywhere between $100 and $200. The minimum for individual sessions that includes personal counseling may cost at least $100 per session and multiple session come with some discount. In order to avoid a relapse and to be in constant touch with a support group, sessions are arranged at $50 to $100. Residential alcohol rehab on an average costs between $5,000 and $15,000.
How long does alcohol rehab take to complete?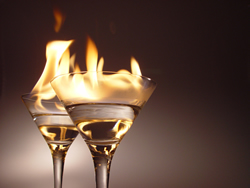 The duration of alcohol rehab treatment depends on many factors such as severity of addiction; the rehab centers treatment structures, type of rehab, relapse history and so on. The duration is also individualized and varies greatly from person to person. On an average alcohol rehab may take a minimum of 5-7 days and a maximum of one month.
What if a relapse occurs?
Almost all rehab centers have aftercare programs that take care to prevent relapses. They also have support groups of which you can be a part at a nominal cost and revisit the center for extended programs.