What is OxyContin?
OxyContin is a trade name for the drug oxycodone hydrochloride, an opioid pain reliever and sometimes called a narcotic, used for round-the-clock treatment of pain. It is used to treat moderate to severe pain and almost always over an extended period of time. It is a controlled-release form of oxycodone prescribed to treat chronic pain and provide pain relief for up to twelve hours.
How OxyContin is produced?
Chloroform, acetic acid, sodium dichromate, pd/c, methanol, acetone, hcl and codeine are used to produce Oxycontin. It is the time-release oral oxycodone's brand name by Purdue Pharma.
Why OxyContin is addictive?
OxyContin a time-release oral version of oxycodone effectively manages pain over a period of several hours. OxyContin abusers have found that it produces an intense high comparable to heroin. By crushing the tablet, time-release mechanism is circumvented and greatly increases the risk of addiction. When combined with alcohol OxyContin can be fatal.
How OxyContin is used legally versus illegally?
It is a legal prescription drug, though OxyContin, and other powerful analgesics, are some of the commonly abused drugs in the United States. It is a Schedule II controlled substance as it has a high potential for abuse but is currently accepted for medical use in the United States with severe restrictions.
Prevalence of addiction to OxyContin-who is addicted to the drug and is this type of addiction rising?
OxyContin used for non-medical purposes is a form of drug abuse. According to one statistic report 16 million Americans over the age of 12 use prescription medication for non-medical purposes at least once in a year. This huge number reflects the escalating danger of prescription drugs to American society. Like in the addiction of many drugs it is the teens and the youth who are increasingly addicted to OxyContin.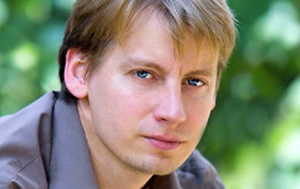 Signs of OxyContin addiction
The physical symptoms of OxyContin addiction may include:
Fatigue and Confusion
Weakness and Dizziness
Apathy
Nausea and vomiting
OxyContin withdrawal symptoms
Some withdrawal symptoms are as follows
Tremors and Aching muscles
Restlessness
Cramps and diarrhea
Nausea and chills
Increased blood pressure and heart rate
Seizures and convulsions
Types of OxyContin rehab
Following are some types of OxyContin rehab but not all OxyContin rehab centers offer them:
Residential treatment center
Facility based OxyContin rehab facility
Extended residential treatment center
Extended After care programs
Day treatment programs
Therapeutic treatment centers
Outpatient addiction treatment
How to find OxyContin rehab?
The best way to locate a suitable OxyContin Rehab center in your state near your home is through the following web link: http://www.rehabinfo.net/oxycontin-rehab/. You can also avail free help finding the right treatment by calling (866) 531-4569.