Recognizing the Need
Drug addiction is a serious problem that eats away physical as well as emotional health of a person. It should not be ignored or denied because if it is left untreated it can destruct a person's life completely. This is why looking for signs and symptoms is necessary so that you can recognize the need for treatment if a person requires medical and professional help. These signs and symptoms include:
Pupils that are abnormally dilated or shrunken and eyes are bloodshot
Nose bleeds due to snorting of drugs
Change in sleep pattern and appetite
Increasingly messy physical grooming and appearance
Shakes and tremors
Slurred speech and incoherent
Unstable and impaired coordination
Deteriorating performance at work or school
Unexplained need of money or facing financial problem
Unusual changes in attitude and personality
Sudden show of aggressive and angry behavior
Appearing lethargic or spaced out
Appearing paranoid and fearful
How to Get into Drug Rehab
If you have a loved one who is suffering from a drug addiction problem then you really need to him or her into a drug rehab problem. Certain steps or do's and don'ts can help you get your friend and family member in drug rehab, these are:
•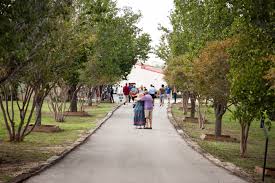 Educate yourself – In order to help your loved one it is important for you to know about addiction so that you can better help him or her
• Stage an intervention – Intervention is an effective tool if you want to get someone in a drug or alcohol rehab program
• Don't go for an unplanned intervention – An unplanned intervention can sabotage the effort and can also send the concerned individual into denial and defence mode. Consider taking help from a professional interventionist
• Don't judge and do get them to treatment immediately
Drug Rehab in Alabama
Even though they are thousands of Drug Rehab centres throughout Alabama, it is important to know your options in order to find the best treatment program, from an expert to suit individual recovery needs. Take a look at our listings of drug rehabs across Alabama or call our free hotline at: 866 531 4569.