What is a Christian Drug Rehab Program?
Whenever a person with a strong religious faith suffers and struggles with an addiction issue, the problem for them becomes a little too difficult to handle because they not only face rejection from the society as a whole but they also struggle as to how their addiction affect their faith. For these types of addict a traditional rehab treatment program may not work that well because it does not address the spiritual component of the addicts problem and this is why it may not be as effective as a spiritual recovery center. A faith based or Christian Drug Rehab Program can really help those struggling with addiction get on the path of recovery while supporting and strengthening their faith. For a lot of people this combination works really well.
How It Works
While most of Christian drug rehab program are structured a little differently, most of these recovery centres combine teachings of their faith with traditional non-spiritual recovery methods. This type of fusion approaches are known to work well for the patients who want to get sober and at the same time embrace religious teachings. The treatment approaches working in a religious drug rehab center are the following:
•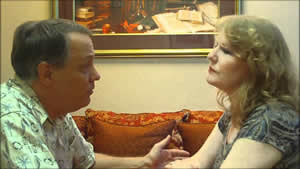 Spiritual principles education
• Relationship development with a higher power
• Religious study, mediation and prayer programs
• Drug addiction education as well as counseling
• Detoxification through withdrawal process
• Group therapy and religious studies
• Relapse-prevention training
Support after Recovery
Once the recovery program is over and the addict is ready for the transition back to the society a lot of triggers and temptations are waiting for him or her. This is why ongoing support is important so that the individual does not fall back into a relapse. A Christian rehab center provides this support in the form of community support groups, mentors as well as counselors.