The cost of alcohol rehab services is one of the main reasons why many alcoholics feel they are unable to get the help they need, but there is no denying the fact that the benefits of a good treatment facility for alcohol addiction can provide one with the chance of living a normal pain free and an addiction free life. While an addict might spend a lot of money to support their habit but when it comes to spending on rehab he will look for excuses for not spending or endlessly postponing the treatment.
Financing Options At Rehab Centers
There are quite a few alcohol rehab treatment centers that offer financing options to pay for the addiction treatment process. Before you choose the treatment that suits you best you need to choose a facility and ask it's administrators about available financing options, their interest rates and repayment options. In most instances you will be surprised to find that treatment is affordable or at least not as expensive as you thought.
Funding for Outpatients
The treatments for outpatients are not as expensive as those of the inpatients. You may also pay on a per-session basis. The pay as you go helps you to plan and there will not be the burden of unsettled bills.
Private Funding
If possible, you might want to consider paying for the treatment program in cash, either in advance or over the course of the program period on a per-session basis. This is most helpful for outpatient treatment programs where the costs are far less than an inpatient facility. Private funding is also available and it is necessary to keep, in mind that completing the treatment is a wise investment.
Loan from Financial Institutions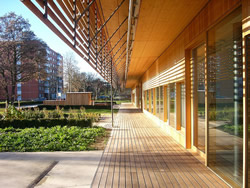 You may also obtain a loan from the nearest financial institution to pay for the costs of addiction treatment. This would only add a small additional monthly burden which is a small price to pay for the benefits of sobriety. There are institutions that finance you prior to finding and committing to the treatment type in a rehab center.
Insurance
Many states have insurance companies that provide benefits for alcohol rehab due to the impact of addiction on companies. Since insurance policies may vary from state to state significantly, it is necessary for you to list your benefits before you begin the process of recovery.
Federal Funding
Depending on one's age and place where he / she lives one can apply for federal funding and grants to help pay for family-based treatment.
The advantages of receiving a drug treatment and getting over the disease may last a lifetime. Once cured you have life full of possibilities and for those involved in your life.