Why the Addict Needs your Help
If you have a loved one who is suffering from a drug addiction or abuse issue then you must be in a very terrible situation. The once healthy person you loved and care about is not here anymore and has turned into a hollow eyed shadow of the individual you once enjoyed with. No matter how you look at it deep down you know that drug rehab is the only way to save him.
But how do you get them into treatment if they are not willing to take the right step themselves? Can you help them if they are in denial?
Yes!
Remember the person you love will never willingly accept that they have a problem and need help. It can be a challenge for you to get him to agree to get addiction treatment. But this is about your loved one's life and getting them the help that he needs is the only way to save them.
Action Steps You Need to Take
There are certain steps that you need to take in order to get the loved one in a rehab program, these steps are:
•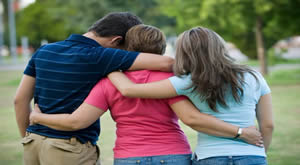 Educate yourself about the addiction by attending meetings like a local addiction support group (Al-Anon)
• Conduct an intervention as it is one of the most effective tools in getting an addict realize that he has a problem and needs help
• Consider a professional interventionist as he is a mental health expert and has the skills and know-how to plan, manage, and carry out the process
• Get the addict into treatment immediately and do not let him cajole you into waiting for even a brief period of time
• Be very supportive of your loved one's treatment and give him all the encouragement and support he needs.
Positive Results
Remember that drug addiction rehab treatment is possibly the only way to recovery and health for your loved one. You will realize that only when he is in recovery and you see him slowly but steadily going back to his normal and healthy self.