Things You Should Consider When Picking A Drug Rehab
Decision to join a drug rehab in itself is the hardest of all decisions on can take. Probably it would have been assisted by skillful interventions, with friends and loved ones adding their bit of effort. Having decided to stop abusing drugs the next difficult decision would be to choose the right drug rehab as it is crucial and it will affect the efficiency of the recovery process and prevent future relapse. There are quite some key factors such as location, privacy, one-on-one therapy sessions with a psychologist, inpatient or outpatient, cost you need to consider before picking on the rehab.
Location
This is a crucial factor for choosing a rehab especially if you have decided to avail outpatient benefits. The closer the rehab to your home the better, of course you cannot compromise quality over proximity! For outpatients it is important to stick to schedule and not miss any sessions. It has been observed that patients who choose far off rehabs miss their therapy sessions and therefore do not benefit from rehab treatments. Also if the rehab center is near your home it would be convenient for frequent family participation.
Privacy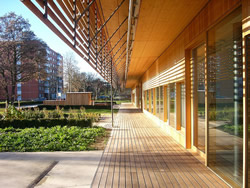 Though the privacy and confidentiality of the addicts undergoing treatment is specifically protected by Federal law and regulations, it is not strictly followed by all centers. Your health information may only disclosed by your physician or counselor or program staff for the purpose of providing and managing your treatment and related services. Since lapses in privacy may lead to embarrassing situations you must be careful in choosing a rehab that values the privacy of patient.
Type Of Rehab – Inpatient vs Outpatient
Almost all drug rehab centers offer both in-patient and outpatient services. If you are a single parent and need to take care of your children, or are a working person who cannot afford to miss your job, or reside in a place that is very far from the rehab center, then you have no other choice other than going for an outpatient treatment. Sometimes the inpatient cost of treatment may be unaffordable too compelling you to settle for an outpatient treatment.
Cost
The cost involved in treatment for drug addiction is very high and in some cases such as luxury rehab it is prohibitive. There are public, private and luxury rehabs with public rehabs costing the least and luxury rehabs the most. For example private and luxury drug rehab centers may cost from $4000 to upwards of $25,000 a month. You need to assess if you will get value for money. Also proper research must be done and enquire from people you or your loved ones know about the center's quality of services provided.