About Alcohol Rehab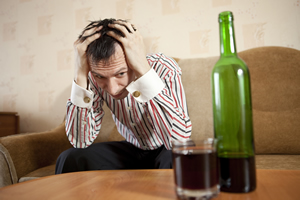 Alcohol rehab is necessary in case a loved one is locked in the destructive habit of alcoholism or alcohol abuse. An alcohol rehab program is designed and created to deal with the emotional as well as physical issues that lead to the problem and dealing with those issues so that the person makes a successful recovery and does not relapse.
The Benefits of Alcohol Rehab
An alcohol rehab is a blessing for people who really want to get their life back on track of health and happiness. A treatment program for alcohol includes group as well as individual therapy sessions that help an addict to really deal with the issues that lead to his drinking problem which in turn expedite his recovery process and decrease the chances of relapse. Moreover, these programs offer great after plans which monitor the progress of patient and keep him away for temptation.
The Do's and Dont's
• If you want to get a loved one or yourself into a rehab program then there are certain dos and don'ts that can help you in your mission. These are:
• Do educate yourself about the addiction –you can attend meetings at support groups like Alcohol Anonymous where the experiences of others will encourage you in your fight
• Do an intervention – intervention is one of the most effective tools if you want to get a loved one in help. An intervention meeting shows the addict how his problem is destroying his life and his family as well
• Don't go without plan and do consider a professional interventionist – an impromptu intervention is not a good idea as an addict is already defensive about the habit and your plan may sabotage the effort, this is why considering a professional interventionist is a good idea
• Don't judge – The intervention is supposed to help the addict and make him realize that he has all the support and love of the near and dear ones. So do not beat him down and make him feel bad about himself as his self esteem is already frayed
• Do get him into treatment immediately and support him through the program