Causes of alcoholism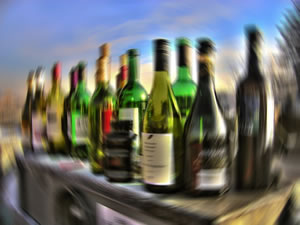 When it comes to the causes of alcoholism one needs to remember that they differ from addict to addict. The problem of alcohol is as severe and destructive as a drug addiction and can destroy all semblance of a healthy and normal life from a person.
A lot of factors that may be genetic, social or emotional in nature may lead to a drinking problem for any individual. And when a mixture of these factors starts overlapping a person's life – he may turn to alcohol as a way to get away from his problem.
Genetic Factors – Most of the time genes play a key role in causing alcohol. Studies prove that if a person has problem of addiction running in the family, he has high chances of acquiring addictive tendencies in his/her life.
Emotional and mental ill-health factors – People suffering from alcoholism often have some deep emotional issues running in their past or present. These issues may be physical/sexual (sexual abuse) and mental (depression, bi-polar etc). People suffering from emotional issues turn to alcohol as a way to deal with their emotions.
Social factors – Some people start drinking socially and then gradually develop a n abusive relationship
Teen Alcoholism Symptoms
According to surveys and studies around three million teenagers in the country are alcoholics. Teenagers usually turn to alcohol due to stress and peer pressure as well as family issues that they find too hard to handle. The symptoms of alcoholism in a teenager include:
Patient becomes unusually secretive and isolated
Suffers from sleep disorders and early dementia
Facing problems at school and studies
Suffering from legal issues due to drinking
Stops taking care of personal hygiene and appears increasingly messy
Suffers from strong mood swings
Severe alcoholism leads to cirrhosis of the liver
Alcoholism Treatment
The web of alcohol addiction is very destructive and dangerous and it can take away all semblance of a normal life from a person. This is why treatment of alcoholism through alcohol rehab program is mandatory to get back on the road to health and a happy life.
Alcohol treatment and rehab programs are specifically designed to deal with mental as well as physical issues of a patient so that he recovers in the bets manner possible and does not face a relapse.