About Women's Rehab Programs
If you're a woman and are struggling with drug or alcohol addiction, you might qualify for a women's rehab program. This is a special type of program that helps women who are addicted break free and learn the coping skills that they need in order to live a sober life, free of drugs and alcohol.
Benefits of Women's Rehab
With addition comes a sense of shame and failure. If you want the privacy you need to heal, along with the companionship of other women who know what you're going through, a women's rehab center may be a good option for you. Instead of worrying about what the men around you think, or feeling that you have to be stronger than you really are, you can relax and take the time you need to heal from your addiction and the damage that it's caused in your life.
What Issues Are Addressed in Women's Rehab?
Women who are addicted to drugs are often struggling with other issues, as well. If you've been a victim of sexual abuse, are battling an eating disorder, or struggle with low self esteem, a women's rehab can help you cope with these issues. There's a reason you turned to drugs as an escape, and a rehabilitation program can help you work through both your addiction and the underlying issues that triggered it.
What Happens in Women's Rehab?
When you're admitted to a women's rehab program, your goal is to get drug free so you can enjoy a sober life. You'll be enrolled in group and individual therapy, but you'll also receive any medical treatment you need to help you stay sober. This combination allows you to work through your emotional and physical addictions at the same time, and come out on the other side a stronger person.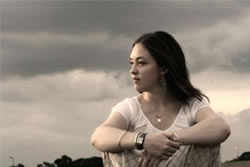 If you're tired of the embarrassment of your addiction, and tired of trying to hide it, it may be time to meet your addiction head on. When you make the choice to sign up for a women's rehab program, you're making the first steps toward a happier, healthier lifestyle. Your family and friends are sure to notice the difference, but more importantly, you'll be able to feel like yourself again. If you think that a women's rehab program may be right for you, consult your doctor today for an evaluation.