What is faith based rehab?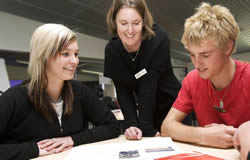 When you look at the numbers and compare between traditional and faith based techniques, it is evident that the faith based rehab programs are able to treat people for addiction with greater success. Many evangelical rehab programs have little access to medical knowledge or medication. The patients stick to the fundamental tenants of the Christian faith, read the Bible, spend time in prayer, confession, and fellowship. This however is yielding incredible results. The faith based rehabs rely completely on the Bible and the power of God to help people get rid of addiction and stay sober. Statistics show that an incredible 30 percent of people that go through faith or Bible-based treatment have long-term success. Compare this with a 2 percent success rate of government clinics.
How do they differ from traditional rehabs?
Faith based or Christian drug rehabs and alcohol rehabs are much like the traditional addiction treatment facilities. They too have options like inpatient, outpatient, and long-term, alternative holistic Christian rehab programs.
Inpatient or residential Christian rehabs allow you to carry on your normal day to day activities such as sleeping and eating while recovering from your addiction. Most of them have a dormitory-style feel to them. A few of them offer luxury accommodations. In all these rehabs communication with family and friends is severely restricted. Medication as a part of drug detox is not given as much importance as they do in a traditional rehab center.
Outpatient Christian rehabs do not provide detox treatment but will seek time commitment and will encourage you to attend 12-step meetings apart from attending relapse prevention sessions. The therapy and group meetings are more religious in nature and resemble the proceedings in a Church. Some Long-term Christian rehab that last a month or more may include a detox and aftercare services such as sober living programs.
Holistic Christian Rehab Program
Holistic Christian rehab programs provide the 12 steps treatment as an important basis for their treatment due to the basic tenet of faith in a Higher Power. In addition to that they supplement this program with other therapies that connect with many different facets of life and experience that are affected by drug or alcohol addiction. The mind, body and spirit connect is a great focus of these faith based treatments.
How to find faith based rehab?
The Good Drugs Guide http://www.thegooddrugsguide.com/ can match you with the facility of your choice, if you are looking for a Christian rehab program and center near your place. You might also call the following toll-free number 1-866-675-4912 for further assistance.